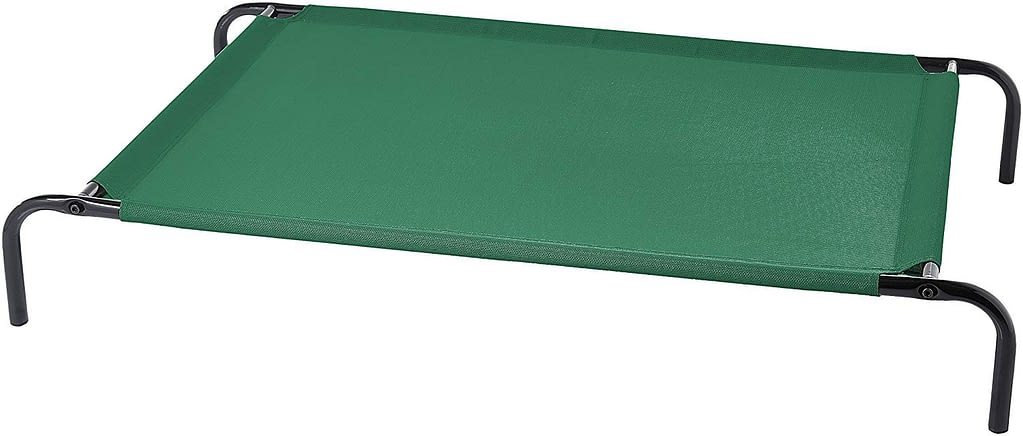 Amazon Basics Elevated Pet Bed Specs
The Package contains: The Bed Cover, The Frame, Hex Key and of course the screws plus instructions.
Amazon Basics Elevated Pet Bed
Breathable mesh fabric helps keep pets cool by allowing air to flow
Elevates pets more than 17,7 cm off the ground
Easy to clean (using tap water only); simple assembly (screws and hex tool included)
Size L; measures 130,3 x 80 x 19,3;
Specifications
The Pet Bed is excellent value for money.
After owning a Pawhut elevated pet bed for five months and the canvas finally separating totally from the centre breathable portion. I then find out that you can not buy a new cover alone.
So I decided to buy a new bed as Saber loves these type of beds.
Finding the Amazon Basics Elevated cooling pet bed, was a godsend, replaceable covers and an excellent price.
I assembled it on my own within 15 minutes and as soon as I put it on the floor Saber climbed on and made it his. The frame is strong, well made and fits together easily, also the canvas cover seems durable and will be easy to wipe clean.
Plus Saber loves it !!
The kit is supplied with a hex wrench for easy assembly, the only tricky bit is the last bolt, I found it easiest to lift the long bar up and push the end bar to meet, so slightly twisting the bed.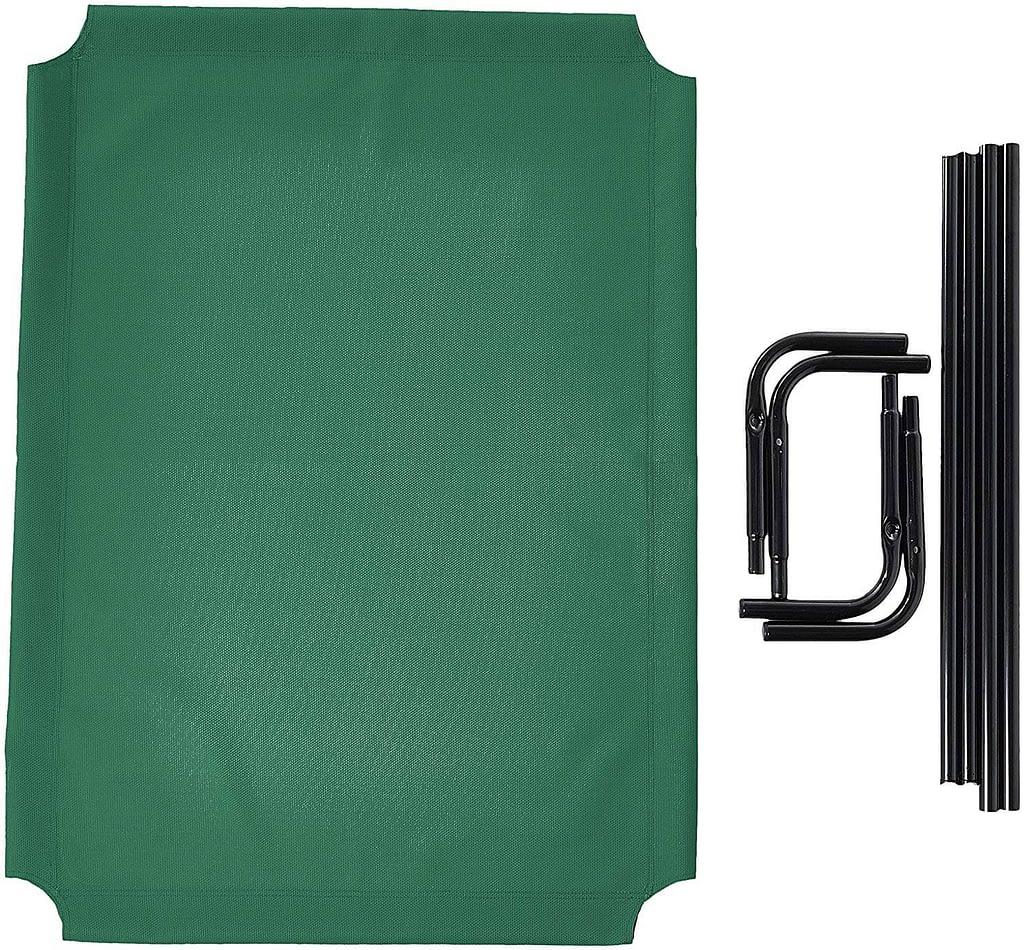 The Amazon Basics Elevated Pet Bed can be found here
Did I mention that replaceable covers can be bought separately making this pet bed excellent value, I bought the large size and it only cost £17.49 at the time of writing, also the replacement covers are just over a tenner.
Saber Use this bed everyday and night and so far I have encountered no problems with it at all. Good stuff for the price.