Well on Monday I went to pick up Saber's dog training treat bag, only to find it was coming apart. Time to buy a new one, so off to Amazon to search for a suitable dog training treat bag.
I soon found one I liked here which is the TUODING Dog Training Treat Bag link.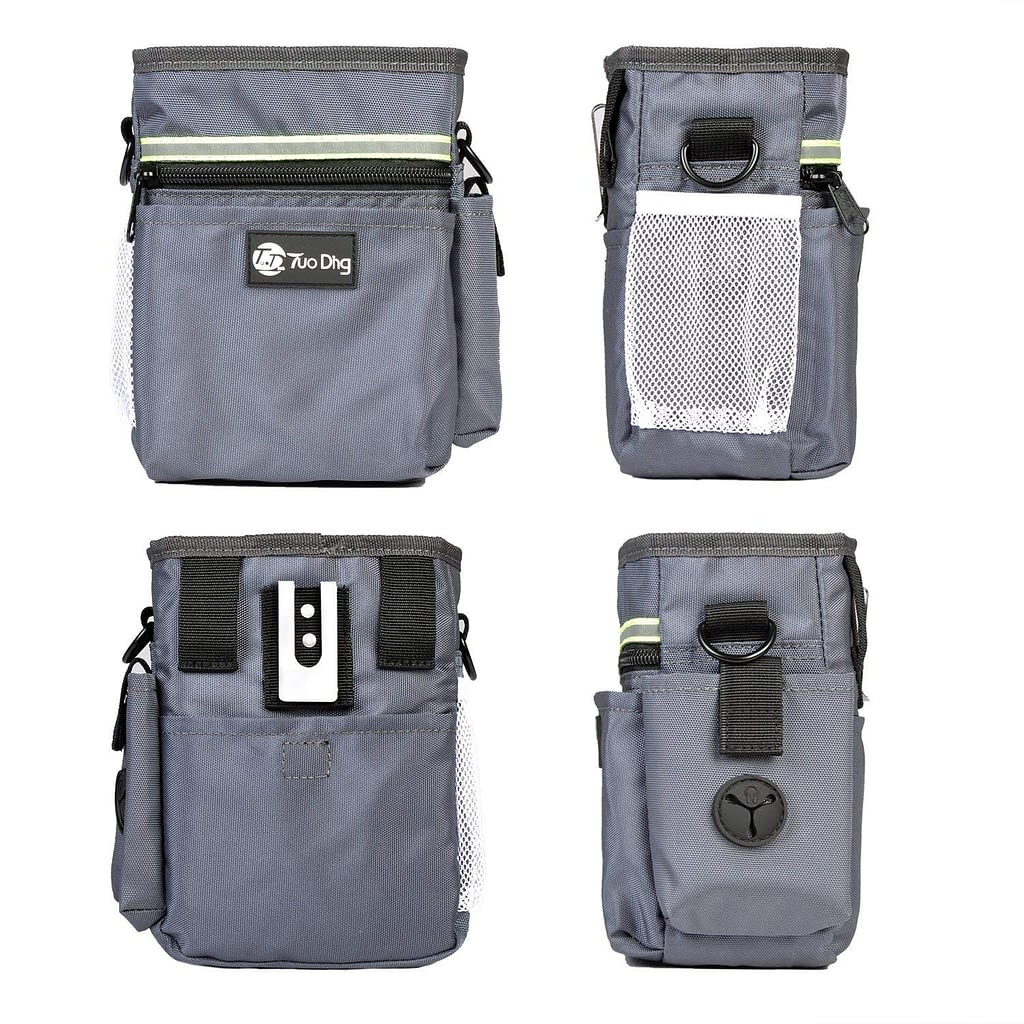 Sellers Description
TUODING Dog Training Treat Bag
EASILY STORES KIBBLE, TOYS & TREATS: The convenient drawstring securely holds in generous amounts of dog training treats, accessories, and dog toys. Enjoy the easy to clean bright green interior making it simple to quickly spot pet treats right when you need them while dog training at the local park.
KEEPS YOU PREPARED: You'll love the convenient built in dog poop bag holder so your dog waste bags are ready right when you need them. Quickly grab your favorite dog training clicker from one of the 2 convenient d-rings while obedience training with your pup.
3 EASY WAYS TO WEAR: Simply choose to wear using the removable 42″ adjustable waistband, removable shoulder strap, or strong metal belt clip. Made of lightweight weatherproof nylon fabric material that keeps your dog treats dry while on those fun early morning walks with your pooch.
4.STORE YOUR STUFF: Enjoy the1 zipper pocket, 3 magic patch pockets and right mesh netting for safely storing your smartphone, money or keys while taking that relaxing evening stroll with your pup. This ultimate dog treat bag has it all.
100% MONEY BACK GUARANTEE: Love your new dog treat pouch or your money back! We stand behind our products and guarantee your complete satisfaction. Also great for puppy training.
Dog training treat bag description
It has 6 pockets including the main storage bag in the centre which can be covered over by pulling the drawstring.
One net pocket on the side and a poop bag dispenser pocket is located on the other side. To the front is a zippered pocket and in front of that is a velcro close pocket also.
There is also quite a large pocket on the back of the bag, which is also velcro closing.
The dog training treat bag also comes with a shoulder sling and an adjustable belt. On the back of the bag is metal belt clip also.
In Use
The bag seems well made and able to carry all you would need for a walk with your dog, including a collapsable dog bowl or two. I am only sorry I didn't search for one with a bottle holder on the side as I have to carry the bottle separately.
The centre of the bag has a large storage area for treats and pulls fully out to easily clean it after use.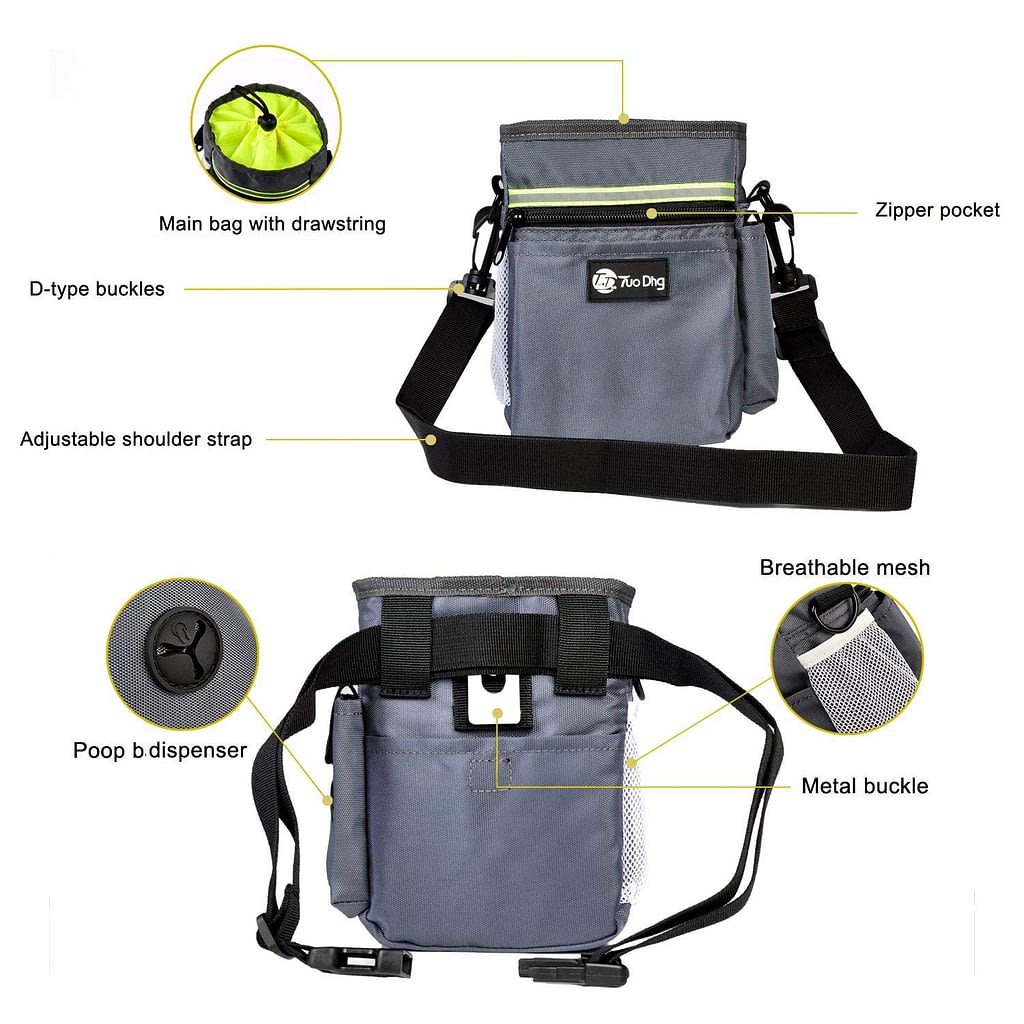 All in all very happy with this bag and hope it lasts, it cost me £6.99 and was delivered by Prime so no postage costs. I just checked the price has risen to £7.99.
Update
After using this treat bag for nearly six months now, I can safely say it is long lasting and well fit for purpose. It is used almost every day since I purchased it, has been washed out on numerous occasions and proved it's worth in use.
The Tuoding dog training- treat bag carries everything I need for a walk with Saber. When going on long hikes anything else that is needed Saber carries in his Jasgood Tactical Dog Vest with pouches
Another inexpensive item that has served well.