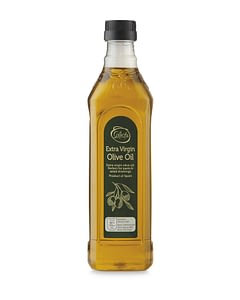 Have you ever heard about people feeding olive oil to their dog. You have probably wondered, "Olive oil for dogs? Is that even safe?"
Well the overwhelming answer is yes it is. Even more than safe it has some amazing benefits, These benefits include:
IT'S WONDERFUL FOR DOGS SKIN
IT CAN HELP TO BOOST YOUR FURBALLS IMMUNE SYSTEM
IT TASTES GREAT (FOR SOME)
IT CAN ASSIST BETTER DIGESTION
IT'S BRAIN FOOD
HOW MUCH OLIVE OIL TO FEED MY DOG?
All the recommendations point to giving a teaspoon of olive oil for every 20 Ibs of weight. Mix it in with their daily food.
BENEFITS OF OLIVE OIL FOR DOGS
Olive oil is rich in antioxidants. Eating plenty of antioxidants has been shown to be effective in fighting free radical damage that can cause certain illnesses, including dementia.
The vitamin E found in olive oil plays a big part in brain health, as it protects cell membranes from free radical damage. Vitamin E may be the most important antioxidant for dogs.
Several human studies have also determined such a link. One such study found that the consumption of extra-virgin olive oil, or olive oil, appeared to protect memory and learning ability, and reduce the formation of plaques involved in dementia.
Given these results, it would appear that olive oil might help to protect your dog's brain from mental decline. Adding a bit of olive oil to your pup's daily diet could prove beneficial for brain health, especially if your dog is getting on in age.
Olive oil contains very special carotenoid antioxidants, which can help to improve the immune system.
Carotenoids are red, yellow, and orange pigments found in foods like carrots, pumpkins, and tomatoes. The carotenoid lutein has been shown to stimulate immune responses specifically in dogs.
Just like humans, dogs battle colds, especially around the change of a season. So even a few drops of olive oil with their meal might help your dog fight off nasty bugs.
OLIVE OIL CAN HELP WEIGHT LOSS
Olive oil is well-known for its weight-loss capabilities. It is rich in monounsaturated fats, and these are bound to help one's body to break down the fat cells in a lot more efficient and quicker way. If your pup is struggling with a couple of extra pounds, some of this fluid will certainly do him good. So if your best friend has a few extra pounds on his frame, olive oil can assist in their diet.
OLIVE OIL FOR DOGS CAN HAVE ANTI ASTHMA EFFECTS
As it can increase the blood flow, this fluid also has a capability to lessen the effects of asthma. This, in turn, makes this food great for the brachycephalic breeds (like Bulldog or Pekingese) that often struggle with breathing.
OLIVE OIL FOR DOGS CAN BE A BEAUTY TREATMENT
There's more to olive oil than mere substance — it's a style statement, too! Long used to beautify human hair and skin, olive oil for dogs can do the same. Condition your dog's coat from the inside out with a daily serving, which helps to impart moisture and gleam to even the dullest fur. Other beneficial oils for dogs can be found here
Olive oil can even be helpful with arthritic joints also.
As always care should be taken when initially giving your dog anything new.
Extra virgin olive, which has a lower acid content, is best. Though olive oil has many health benefits for dogs, too much can cause digestive issues and weight gain. Always watch out for signs of diarrhea or vomiting, and cut it out if you notice any issues.
Given the calorie content of Olive oil make sure that you are strict with your dosages. One tablespoon of olive oil can contain 120 calories and almost 32 grams of fat, so the extra calories can cause weight gain. Also be careful not to let them inhale the oil as this can lead to breathing problems, that have been known to develop into lung infections.