I seem to have become a serial dog collar and lead collector. When bored I search the internet for different collars and leads. While conducting such a search i came across Alfies leads and collars (Alfies Paracord Dog Lead And Collars).
The ordering process from Alfies Dog Lead And Collars
This is simple and straight forward. Enter the colours you want in the dropdown boxes, size and fittings are entered the same way. If you require any customisation of any kind contact can be made through the website or on Facebook.
I placed an order on the 6Th of September 2019 and was informed by email that the order had completed and was being posted out on the 9Th of September 2019. the order arrived on the 11Th September 2019.
First Impressions
On opening the parcel I was very impressed with the quality of both the lead and collar
( ordered to match).
The collar is a Martingale and is fitted with a chain. The chain is made from marine grade stainless steel so will not be affected by oxidisation, Living by the sea this is very important for me.
Martingale collars are not for stopping the dog pulling more for restraining the dog from slipping the collar, a habit Saber has developed when excited.
The matching lead I ordered was fitted with a bungee cord at the top and is a very nice tight, not easy to stretch bungee. It gives just enough to take the shock out of an excited pull and therefore stops your arm being wrenched out of its socket. The lead is fitted with a 90mm trigger hook, my choice as it was heavier than the standard scissor type hook normally fitted. This was because Saber is a large dog and safety is of course paramount.
Below are images of the two different hook styles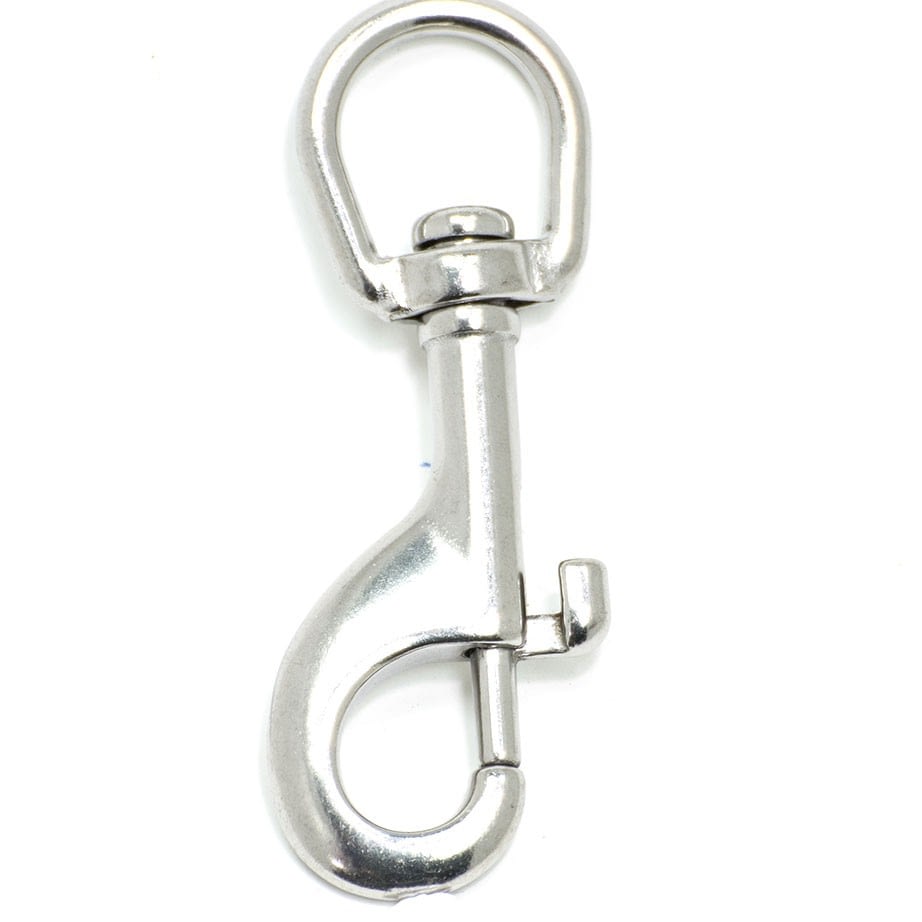 Materials Used To Make Alfies Dog Lead And Collars
I only use genuine Paracord 550 which I personally import direct from the E.L. Wood in USA. They are one of the largest manufacturers of braided '550' parachute cord in USA supplying the military, aerospace and Police with this versatile cord. Survivalists, including Bear Gryllls, won't go anywhere without it!
Paracord 550 has a breaking strength of 550 pounds making it an ideal material for dog leads and collars. All cord used is 100% nylon, it will not cause friction burns and is comfortable to use. Paracord 550 is lightweight.
Quality Fittings
German style scissor hooks are 67mm long and are in marine grade stainless steel or brass. Other marine grade stainless steel fittings are available.

From Alfies leads and collars website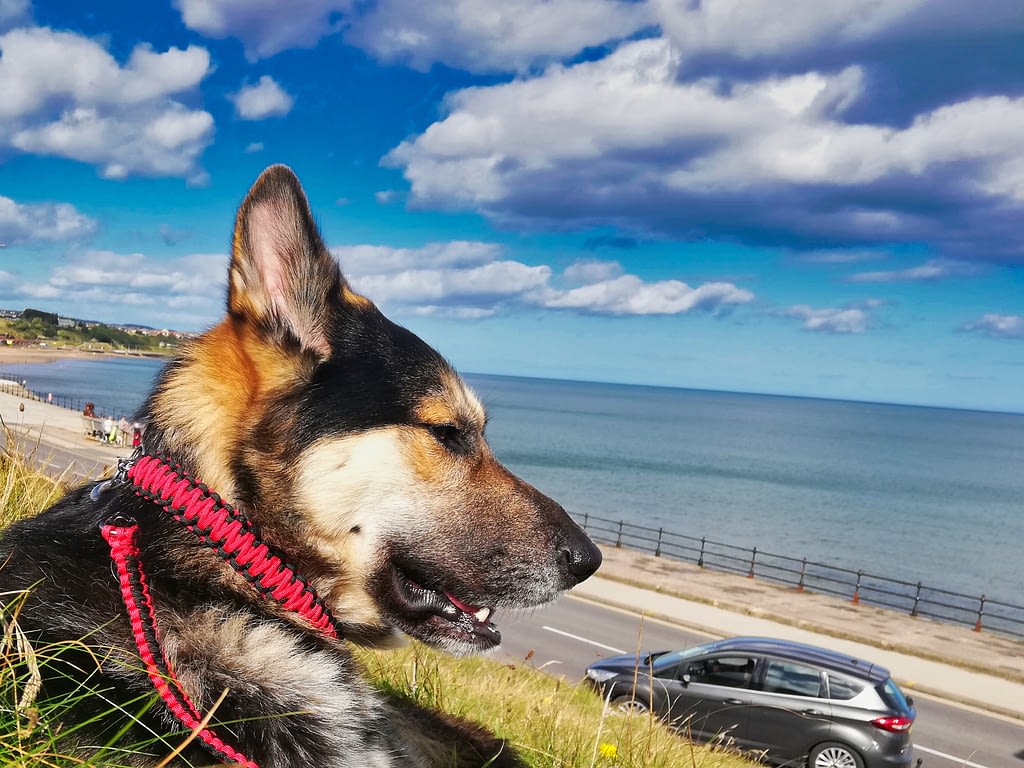 All in all I am very impressed with both the quality and looks of Saber's new matching collar and lead. They both arrived quicker than expected and Anne was very easy to talk to when placing the order. The workmanship in these collars and leads is excellent throughout.
I have to say that I like The choice from Alfies Dog Leads And Collars.
What are your thoughts? do you tend to buy collars and leads on a whim? let me know in the comments section.